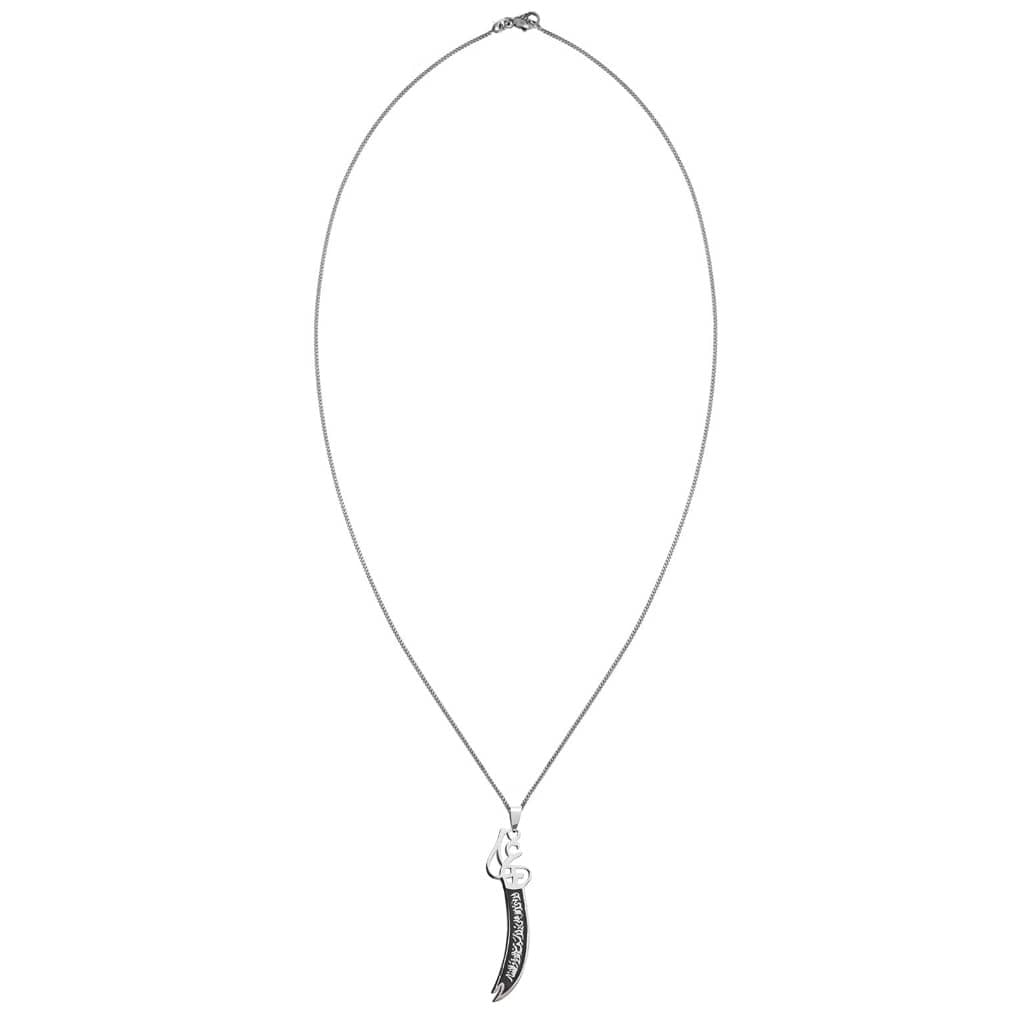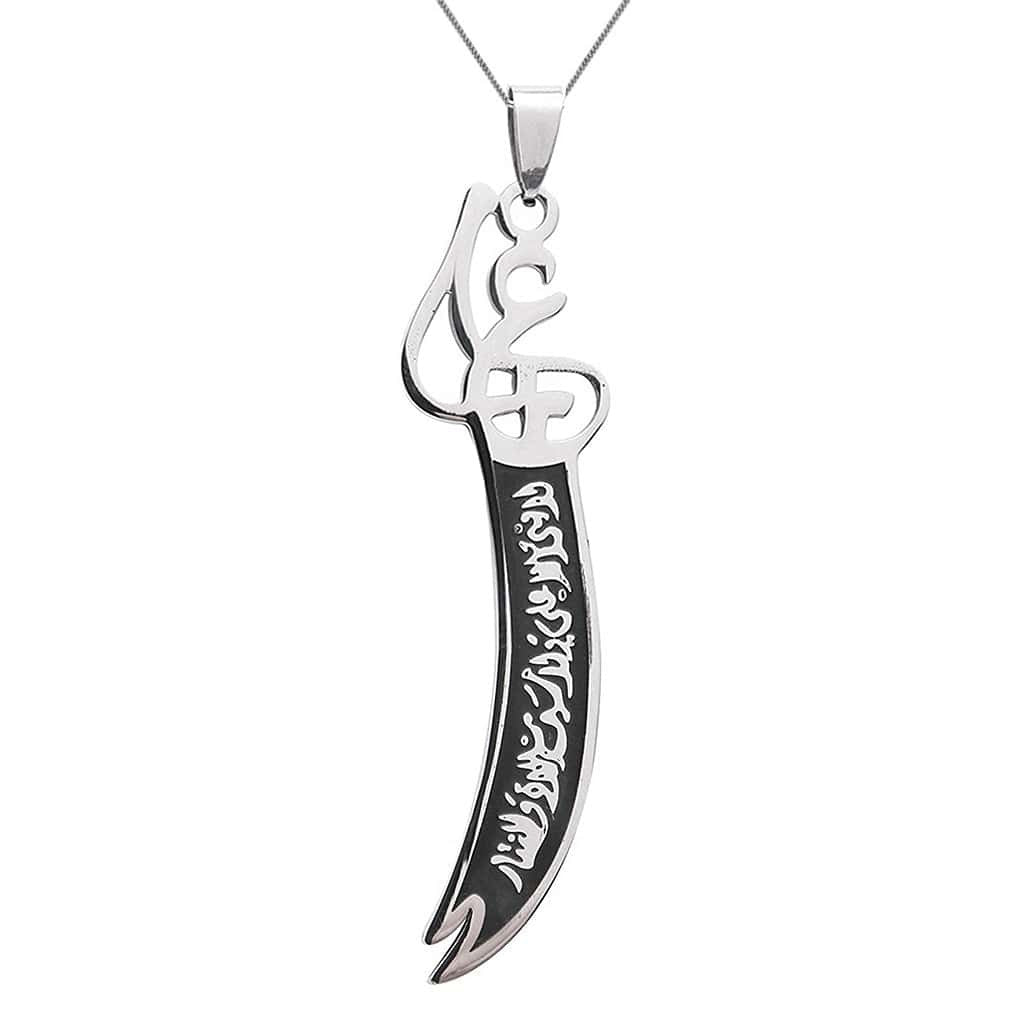 Zulfiqar Necklace
SCROLL TO THE BOTTOM OF THIS PAGE TO SEE HOW THE PRODUCT LOOKS WHEN WORN.
Unisex Necklace
24'' Chain Length
High Quality Grade Stainless Steel 0.9mm Snake Chain
"Snake Chain"

 is made up of round smooth metal plates that looks like a tube without having traditional links, allowing

 its flexible qualities.

More improved than other Zulfiqar Necklace offerings in the market that give you low quality beaded alloy chains.
Silver Tone Classic Traditional Zulfiqar Pendant with Black Color-Fill Around Calligraphy for Improved Look
2.5 Inch Length Approx. Size Pendant
Classic Zulfiqar Design with Engraved Saying from Prophet Muhammad (PBUH)
Engraving Reads in Arabic Calligraphy: "La fata illa Ali wa saif illa Zulfiqar"
Translation Reads "There is no (warrior) like Ali, there is no sword like Zulfiqar"
On Mobile? Scroll Down to See a Zoom
SHIPPING IS CALCULATED AT CHECKOUT  
Have Questions?
-Visit our Frequently Asked page to see if we have your answer.
-Use our quick Facebook chat on bottom corner of your screen.
-Leave an e-mail message with our Contact Form.    
Join our mailing-list through our 10% Off Pop-Up Button to receive your discount code on your first order.