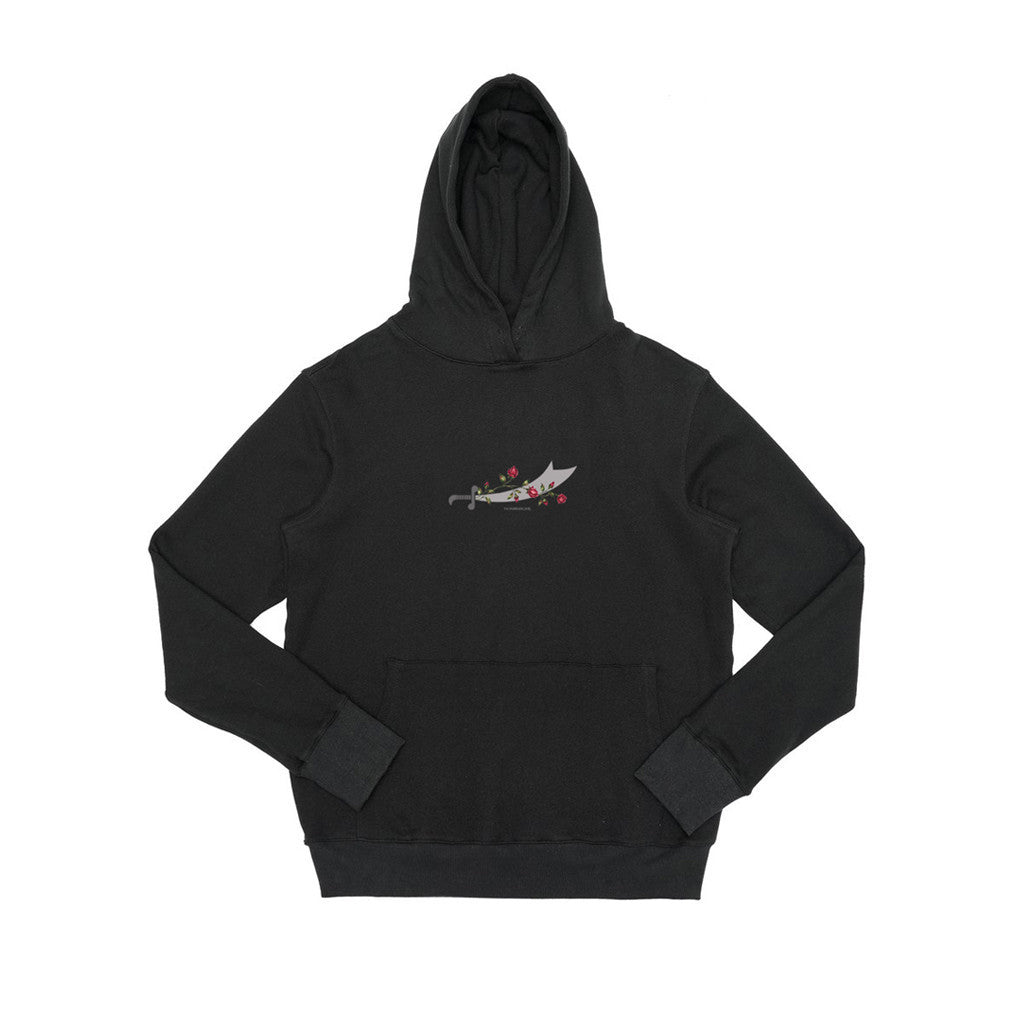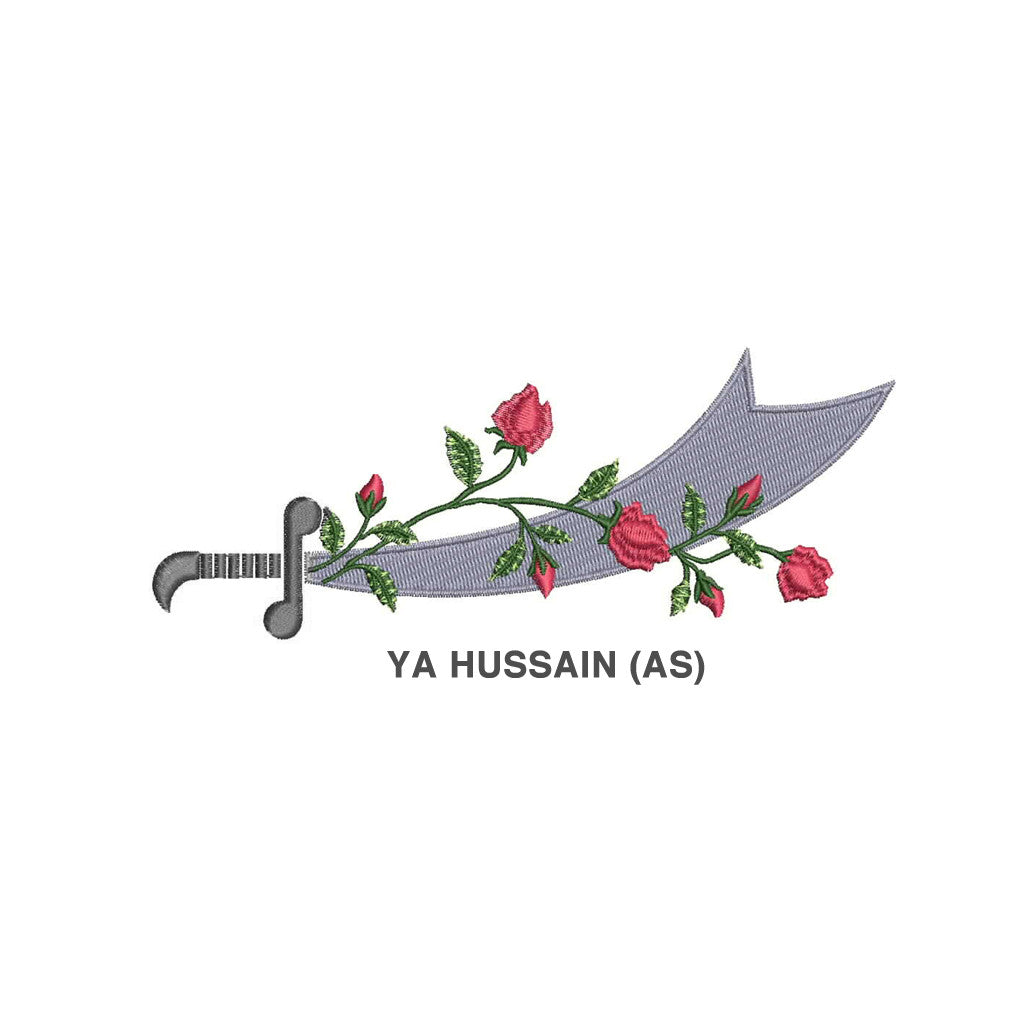 Signature Embroidery Ya Hussain French-Terry Lightweight Pullover Hoodie: Black
Men's Lightweight (5.3 oz) Hoodie
Signature NOUR Embroidery Design
Premium Quality French-Terry Fleece 
French Terry is a higher quality knit fabric that features loops and soft piles of yarn on the inside of the fabric which results in a very absorbent, moisture wicking material. It has a good amount of stretch which is very comfortable to wear.
60% Cotton / 40% Polyester
Metal Eyelets
Fitted Size
Waxed Cotton Draw Cords 
Embroidery Art 6'' Wide Center Chest
Embroidery and Designed in United States
Text On Embroidery Reads "YA HUSSAIN (AS)"
Art Shows Flowers Wrapped Around Sword Symbolic To Bibi Zainab's Famous Line, "I Saw Nothing But Beauty." (On mobile? Scroll all the way down to see closer look at embroidery)

SHIPPING IS CALCULATED AT CHECKOUT  
INTERNATIONAL ORDERS ACCEPTED: FLAT RATE   
Have Questions?
-Visit our Frequently Asked page to see if we have your answer.
-Use our quick Facebook chat on bottom corner of your screen.
-Leave an e-mail message with our Contact Form.
 Join our mailing-list through our 10% Off Pop-Up Button to receive your discount code on your first order.