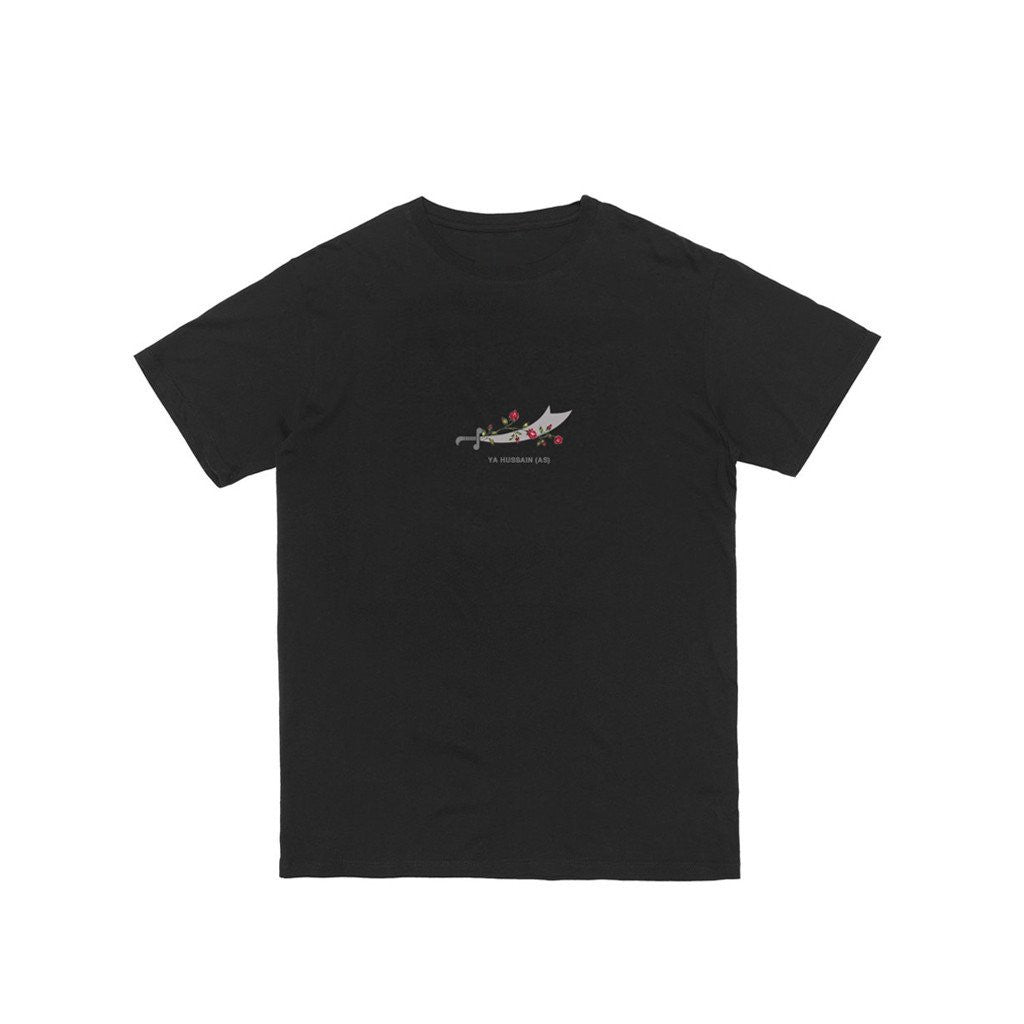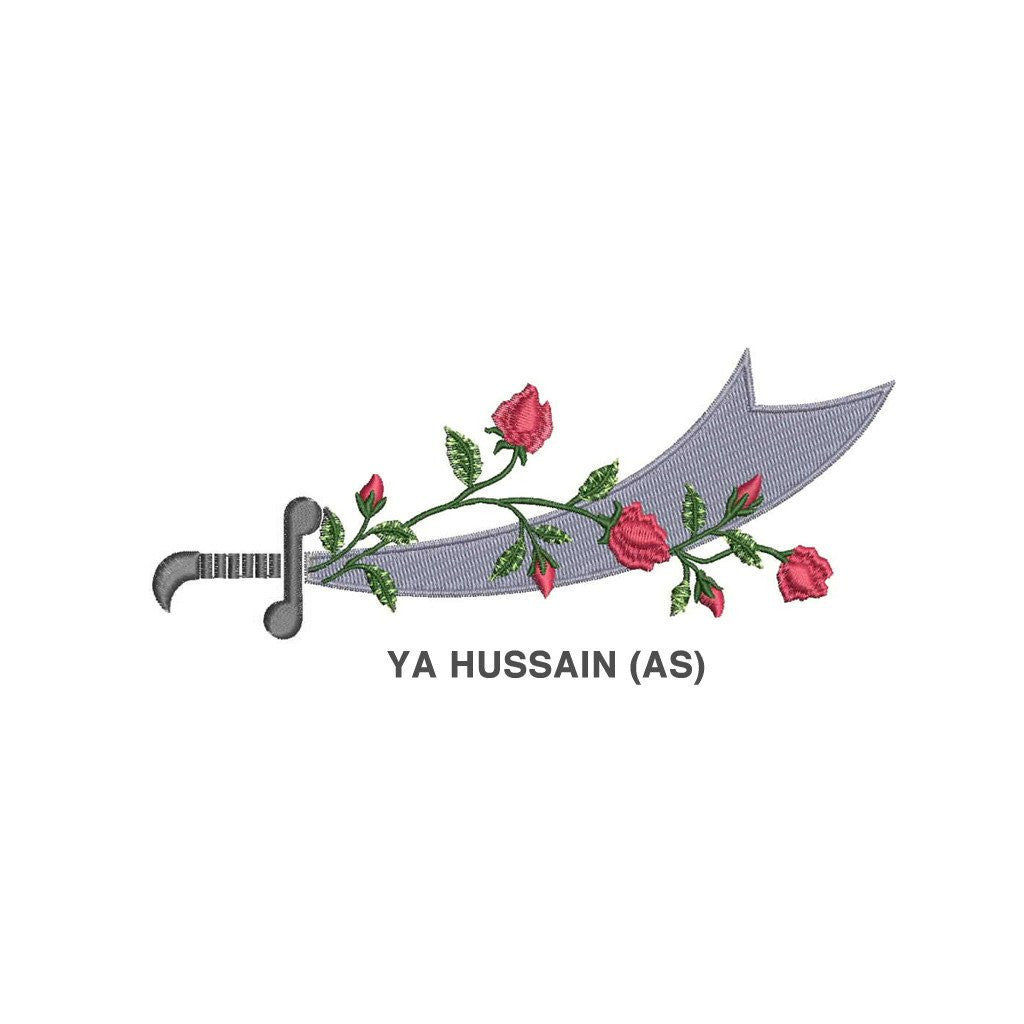 Signature Embroidery Ya Hussain Premium T-Shirt: Black
SCROLL TO THE BOTTOM OF THIS PAGE FOR LIFESTYLE PHOTOS. SEE HOW THE PRODUCT LOOKS WHEN WORN.
Men's Short-Sleeve T-Shirt
Signature NOUR Embroidery Design
90% Cotton, 10% Rayon
Premium Quality
Soft Jersey
Fit True to Size
Crew-neck
Embroidery Art 6'' Wide Center Chest
Embroidery and Designed in United States
Text On Embroidery Reads "YA HUSSAIN (AS)"
Art Shows Flowers Wrapped Around Sword Symbolic To Bibi Zainab's Famous Line, "I Saw Nothing But Beauty." (On mobile? Scroll all the way down to see closer look at embroidery)
Model is 6'3 wearing Size Large (Scroll to Bottom)
SHIPPING IS CALCULATED AT CHECKOUT  
Have Questions?
-Visit our Frequently Asked page to see if we have your answer.
-Use our quick Facebook chat on bottom corner of your screen.
-Leave an e-mail message with our Contact Form.
 Join our mailing-list through our 10% Off Pop-Up Button to receive your discount code on your first order.